DESIGN FACULTY AT QUEENS COLLEGE
September-December, 2017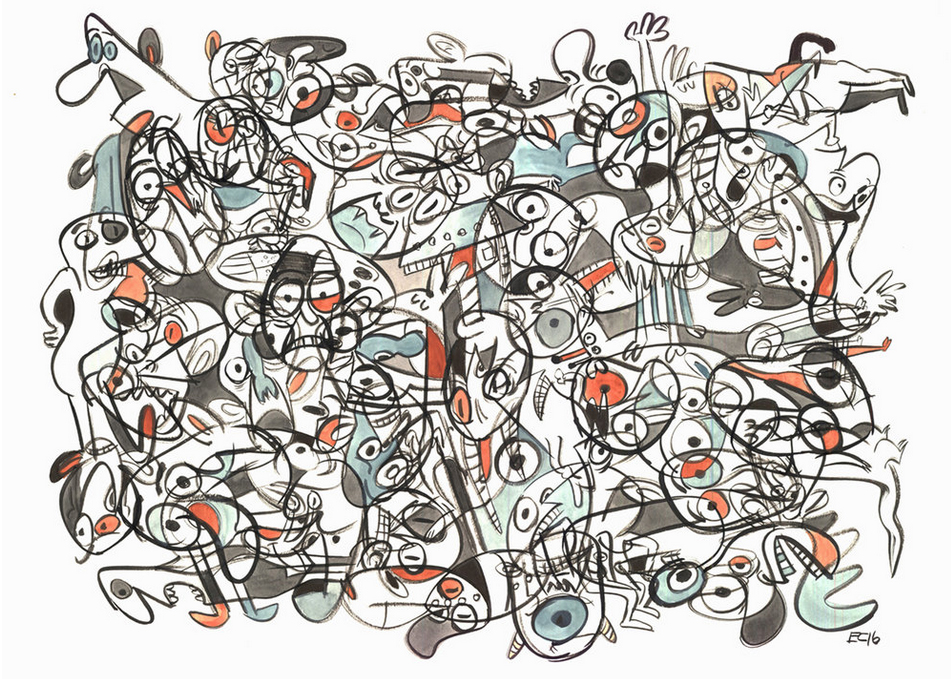 This exhibition explores the vast creativity of over 20 award-winning current faculty at Queens College, including Animation, Illustration, Typography, Interaction Design, Communication Design, and Fine Art. The exhibition celebrates the variety and depth of the Design Faculty's professional and personal creative practice and emphasizes the multifaceted nature of design in our daily experiences. The exhibition explores visual communication through printed and digital design; interactive digital and sculptural installations; seriality and the self; and cross-disciplinary inquiry. Public programs will include an opening reception, film screenings, professional development workshops, and talks by QC Design Faculty.
FOR DETAILED DIRECTIONS TO THE MUSEUM, CLICK HERE.
MUSEUM HOURS:
Monday–Thursday: 11am–7pm
Saturday: 11am–5pm
Image: Elliott Cowen, Bingo Bungo, 2016, ink and watercolor on paper, 18 x 24 in.
Save